About Lauren
Lauren K. Lambie, MS, NCC, LCPC, LCPAT, ATR-BC
Lauren K. Lambie a Licensed Clinical Professional Counselor and a Licensed Clinical Professional Art Therapist in the State of Maryland. Currently, Ms. Lambie is a Board-Certified Art Therapist providing therapy services for individuals and families in the DMV area. She also leads groups focusing on specific treatment issues and social skills development.Since childhood, Ms. Lambie has always recognized the value of imagery and the creative process. During elementary school Ms. Lambie realized that art is not right or wrong and believes this is where her attraction to some of the basic ideas of art therapy started. "Thank goodness for my third-grade teacher who said it's ok to draw purple trees—I have been drawing purple trees ever since and trying to encourage others to do the same." Working for more than a decade as a United Scenic Artist Costume Designer for professional theater, she observed the power of art to express concepts and emotions when words often failed. In 1996, she segued to a career in the Expressive Arts. As an art therapist, Ms. Lambie found a way to share with others how to use the art making process to transform and improve their own lives.
Ms. Lambie supports an integrative approach to the therapeutic process using art therapy, play therapy, EMDR therapy, and traditional verbal therapeutic techniques to best meet the needs of the individual client. Before moving to Maryland in 2001, she had a private practice in Safford, AZ, specializing in working with children and families.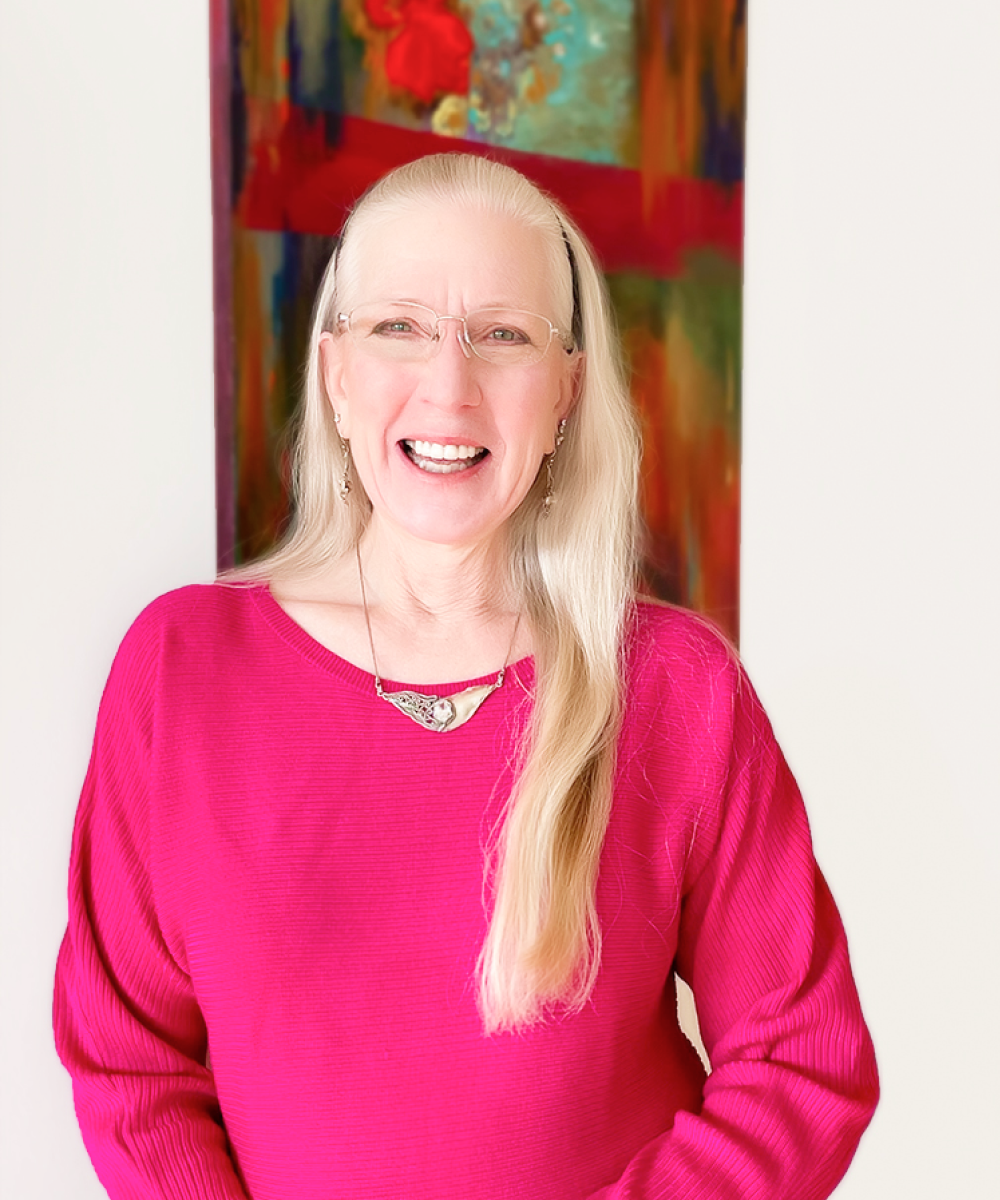 While in Arizona, Ms. Lambie was the coordinator for the Graham County Child Abuse Task Force. Ms. Lambie worked extensively with Child Protective Services and the Department of Juvenile Justice providing therapeutic and wrap-around services for at-risk youth/families, survivors of domestic violence and sexual abuse, juvenile sex offenders, divorce/custody, crisis intervention, and post-traumatic stress. Ms. Lambie is experienced in working with treatment issues related to Autism Spectrum Disorder, Attention-Deficit/Hyperactivity Disorder, mood/anxiety disorders, addictions, and situations related to divorce/custody. Ms. Lambie is also a trained divorce and family mediator.
Education:
Hope College, Theater & International Relations studies
University of Michigan, BA in Theatre
University of Illinois, MFA in Costume Design
Eastern Virginia Medical Center, MS in Art Therapy
Credentials:
Licensed Clinical Professional Counselor, State of Maryland
Licensed Clinical Professional Art Therapist, State of Maryland
National Certified Counselor, National Board for Certified Counselors
Registered & Board-Certified Art Therapist, Art Therapy Credentials Board
Expert Witness-Court designated by States of Maryland and Virginia
Professional Memberships:
Member of American Art Therapy Association
Member of American Counseling Association
Member of United Scenic Artists, Local 829
National Board of Certified Counselors
Trainings:
Divorce & Family Mediation
Critical Incident Stress Debriefing
Crisis Hotline Supervisor
EMDR
PEERS